From old classics, bright racers, as well as shiny new dream cars and Pinstriper Panorama there's something for the gear head in all of us! 
Pinstriper Panorama
In "Pinstripe Panorama", you can see the unique artwork of the Pinstripers community and even bring in your own items to be striped. 
Other Highlights of the Show:
Guess the crushed car!
Turbo-charged racing vehicles
Customs, classics, dragsters and everything in between
Meet and get autographs with Grant Schwartz from Vegas Rat Rods, both days!
Art Auction and Awards with proceeds going to Autism Dog Services
---
Featured Cars
Featuring the 1932 75th Anniversary "deuce" 
This is one of the coolest '32 roadsters you'll ever see. Not only was it one of only 100* cars built for the 75th anniversary, it was one of the first ten signed by Edsel Ford II himself!
#8 of 10 Edsel Ford II Signature Series cars

Roush 342ci V8, 50HP

Dearborn Deuce STEEL body

Leather seats, immaculate interior

Billet wheels, full throwback chassis

Full convertible top and side windows

A true Ford authorized collector piece!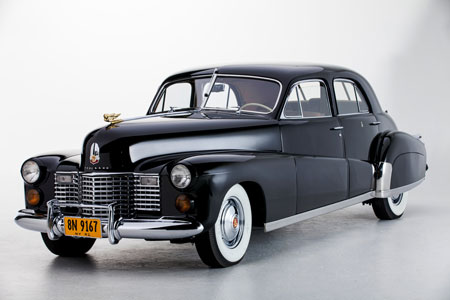 Steve Plunkett's, The Duchess
This special custom bodied Limo was built for King Edward of England who abdicated the throne in 1936 to marry the American girl Wallace Simpson while living at the Waldorf Astoria Hotel in New York. They commissioned this one of one Cadillac to be built, overseen by Alfred Sloan, GM's C.E.O. at a cost of $14,000 for their personal use. They would own this car for 11 years fondly calling it, "The Duchess". All body panels were handmade and were different from the production 41 Cadillacs. The flowing body lines would later influence the styling of Buicks and even Rolls Royce. This car was the absolute height of luxury and advanced features of the day such as: automatic transmission, first car with power windows, fully chromed wheels, dual automatic heating, power division window, two clocks, 11 courtesy lights, 3 lighters, cigar humidor, pipe rack, dual radios, 2 illuminated vanity mirrors, foot rests, 4 jewelry cases, satin privacy window shades, under seat umbrella holder, etc.