Beer and BBQ just got even better…
Enjoy live cooking demos, beverage seminars, live music, entertainment, summer games, activities and accessories, all on display throughout the weekend. 
2017 Entertainment
---
Music Stage
Experience live music at the London Beer

&

BBQ Show!
Friday, June 16th
The Do Good Badlies  @ 5:00PM  |  KinCrest @ 7:00PM  |  Geoff Masse Band @ 9:00PM
Saturday, June 17th
Karen Emeny 12:30PM  |  SOUP @ 2:30PM  |  Justine Chadillon @ 4:30PM  |  Buck Twenty @ 6:30PM  |  Snakebite  @ 8:30PM
Sunday, June 18th
Stanley Brown Blues Band  12:30PM  |  Chris Murphy Band @ 3:00PM
---
The Beer Sisters
Crystal Luxmore is a Certified Cicerone, Prud'homme Beer Sommelier, Beer Judge and journalist. Her sudsy scribbles have appeared in The Globe & Mail, enRoute, The Sun newspapers, Canadian Business, LCBO.com and more. A dynamic speaker, she talks about brewing trends on Global TV, CBC Radio, CHCH TV and at major food and drink festivals. As a beer sommelier holding both the U.S. and Canadian designations (Cicerone and Prud'homme), she creates unique beer experiences, like guided tastings, sensory bars, and team-building workshops for corporate and private clients.
Tara Luxmore is a Prud'homme Beer Sommelier and Community Manager with Experience Beer. She leads guided tastings and creates custom experiences with beer at the centre for corporate and private clients across Ontario including Osler LLP and Tory's LLP. An engaging speaker, Tara has given beer presentations and tutorials at food and drink festivals including the Toronto Food & Drink Market. With professional training as a cider judge, she writes about craft beer and cider for Toronto Life and Craftbeertastings.com.
---
Entertainment Stage
Featuring fun Trivia, Hypnotist, Beer 101 and more!
Friday, June 16th
2000's Trivia @ 6:00PM
The Beer Sisters' Beercathalon @ 8:30PM
Saturday, June 17th
That Hypnotist Guy @ 2:00PM

&

5:00PM
The Beer Sisters' Beercathalon @ 8:00PM
1990's Trivia @ 9:00PM
Sunday, June 18th
1980's Trivia  @ 3:00PM
---
Black Fly Tailgate Toss Tournament
Bring your best buddies and challenge them to a good ole' game of Black Fly Tailgate Toss! Compete in pairs in a 64 team, bracket style tournament for bragging rights and fantastic prizes.
The tournament commences at 12:30pm on Saturday, June 17th at the London Beer & BBQ Show. Teams can register by purchasing the Black Fly Tailgate Toss Wingman Package for $60* (includes admission for 2 to the show, 30 sample coupons and tournament entry fee). Begins at 12:30PM.
---
Bubble Soccer - All 3 Days
Play 4-on-4 Bubble Soccer with your friends!
Invented by the Norwegians, Bubble Soccer combines everything you love about soccer and bumper cars. No more hand balls, crying when you fall down or getting hit in the face! 
Free with admission
---
Grilling Stage
See the best in the business share their secrets of sauces, rubs, smoke and grilling for the best BBQ you've ever tasted. Seminars, demonstrations, activities and more!
All meat product provided by NutraFarms.
FEATURING:
`At Home with ChefD`
ChefD believes in sharing his passion for food with others, and keeping recipes simple, easy, and incredibly tasty! View Bio
---
2017 London Beer & BBQ Show Additional Exhibitors
- ADDITIONAL EXHIBITORS -
Costco Wholesale
You'll Find: Costco originated the warehouse club concept more than three decades ago, and we continue to lead the industry in terms of quality, value and convenience.
---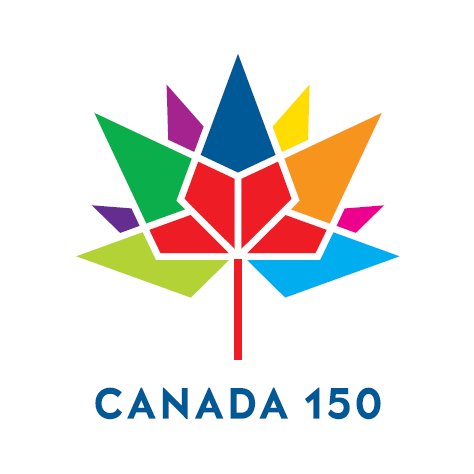 Crafted in Canada 150 by Think Drink 
You'll Find: Assorted glassware with 10-colour Canada 150 logo (pints, stemless wine glass, steins, etc.). Beverage insulator (koozies), bottle openers, beer buckets, coasters
---
Diamondz Designated Drivers 
You'll Find: Diamondz DD offer businesses and individuals sensible alternatives to impaired driving and DUI's. We provide car and driver retrieval services 7 a week! You Drink, We Drive! 1-519-457-9700
---
Elmira Stoveworks
You'll Find: Traeger wood fired grills, saber bbqs, iron ember fire pits, accessorires
---
---
Ontario's Southwest 
You'll Find: Ontario's Southwest is a region shaped by nature and your destination for scenic waterfront, farm to table dining and 40+ wineries & breweries.
---
---
White Oaks Mall  
You'll Find: White Oaks mall tent with plink game, prizing table, 2 stools, display case
---